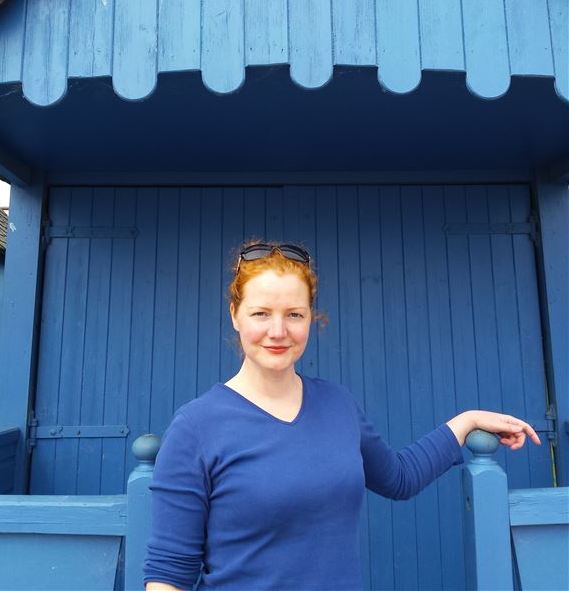 Alexandra Moskalenko (born 1971, Paris) graduated from the Institut Supérieur du Commerce (Paris) in 1995 and studied Economics of the Environment and International Trade Law at the University of Westminster. She has worked in the Communications department of world renowned museums and galleries in Paris and London for more than 20 years. She has lived in London since 1995.
Alexandra is half French half Russian and comes from a family of artists. She has been painting on and off for 30 years and has curated and organised many exhibitions including And Now, How do you Feel? at the Blackheath Halls (January 2000) and bi-monthly exhibitions at the CY club in London Mayfair (1998-99).
Alexandra is also a film-maker. She started working with film as a medium initially to present an artist's work and practice and to share the experience of meeting artists and discovering their work. In 2001 she produced and directed Portrait of an Artist. In 2002 she was commissioned by the National Maritime Museum (Greenwich, London) to produce a short film Tattoos for the Skin Deep exhibition (22nd March – 30th September 2002) and in 2008 produced and directed Tea Time, a film about the Blackheath Tea Hut, a tea stall situated on the A2 in Greenwich, London longitude 0°. She has written poetry and movie scripts.
She says:
"I love British culture for its tolerance of eccentric characters, its incredible mix of deeply ingrained traditions, and forward-looking creativity.  Many of my subjects are painted on vintage fabric. I am interested in the concept of identity and in what makes a person who they are: culture vs nurture; in how an environment can influence who we are and in existentialist themes. I think of my work as a celebration of our diversity and common humanity and as a reflection of the multi-faceted multicultural society we live in".